Miniature Schnauzer
Pictures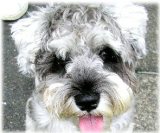 Welcome to our Miniature Schnauzer pictures page #2!
Some of the pictures below feature adoptable dogs. If you're looking to make a Miniature Schnauzer part of your life, learn all the reasons why adoption could be the best choice for you.



The pictures below feature dogs available for adoption from
The Schnauzer Rescue Co-Op
. If the dog that catches your eye is no longer available, we hope that you will keep searching on Petfinder.com. No matter what state or country you happen to live in, there is a Miniature Schnauzer near you in need of a loving home.
---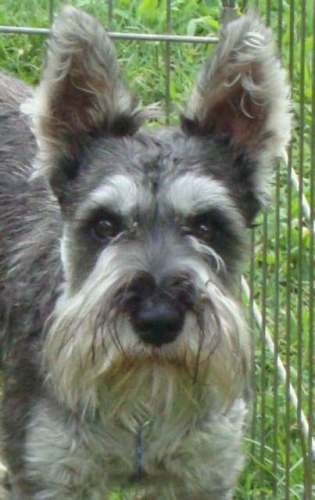 Buster may still be available. Thanks to the kind and unselfish acts of rescue groups like Furever Shih Tzu & Companion Dog Rescue Inc beautiful dogs like Buster have a second chance at al loving forever home. Visit the Furever Shih Tzu & Companion Dog Rescue Inc at Petfinder.com to see all of their available Miniature Schnauzer available for adoption.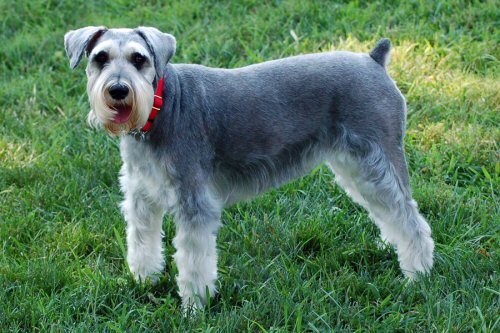 Open your heart to A dog like Polly who needs you and you'll understand what gratitude really means. When a dog knows you saved him, there is no greater reward than the gratitude he will show you. Plus you'll save countless other lives. Once you've looked through our picture pages, be sure to read our FAQ page to learn why you should never purchase a puppy from a pet store.



This is another cute picture of Polly. She is a cutie, so you'll have to act fast, but if you're too late, don't worry. There are plenty of other dogs who need you available through Schnauzer Rescue Co-Op on Petfinder.com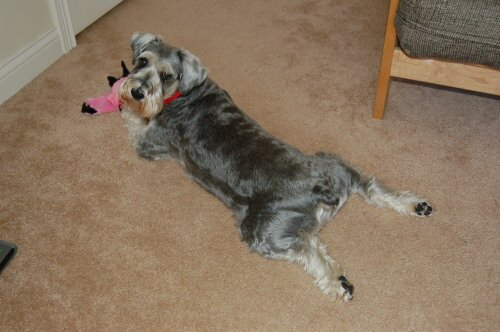 Please don't fool yourself into thinking that there's anything at all wrong with dogs who wind up in shelters... In fact, the contrary is true. The dogs aren't bad, the previous owners were (in most cases). Other times, dogs like Polly end up in shelters when an elderly owner dies or when they are rescued from puppy mills.




Sweet little Marmee was rescued from a puppy mill. Like other puppy mill survivors, she is lucky to have made it out with her life. We hope that you'll see her for the beautiful girl she is and if and when you're ready to adopt a new best friend, you'll think of dogs like Marmee available for adoption on Petfinder.com. Click this link and type in your zip code to find a Miniature Schnauzer near you in need of a loving home.











Page 1, Page 2, Page 3