Personalized Gifts

Submit your photo to have a custom garden flag or custom mouse pad made with nearly any image.
Personalized gifts are a great and thoughtful way to show the dog lover, pet lover, in your life that time and thought was put into your gift making decision.
Currently, at this time, I am only making flags, mouse pads and iphone covers, but other items such as pill boxes and mugs are also possible. Contact me if you have another custom gift idea in mind or if you have questions about anything else related to this topic that I can help you with.

Use the form below to submit your photo or to make your inquiry. Or check out the other Pet art flags on this site. Pet art flags also make great personalized gifts for pet lovers. Simply have a name or other text added to personalize it.


As always, ADOPT, don't shop! If you're considering a new puppy as a gift idea, stop. There are countless reasons why this is a bad idea. You child or mate may not have the time, patience or resources to deal with a new addition to the family. Besides, puppies grow up into larger dogs quickly and up to 90% of gifted dogs and puppies end up in shelters, or worse.

If you're still considering a pet as a gift idea, please consider the benefits of adoption! Learn more about how you can find the perfect dog, even a puppy, and save a life at the same time!
Create your own personalized gifts
Good quality photos are always best when creating any item. If your photo looks blurry, then your personalized item will look blurry as well. A good crystal clear image that will enlarge without looking pixelated is ideal. If you took the photo from a flip phone or other non-smart device, it will probably not be large enough or clear enough. We will be happy to take a look at your photos if you're in doubt about their usability.
Thanks for your interest!
I will reply to your submission as soon as possible.

Your image will only be used for the creation of your personalized gifts. I will not use your images for any other purpose, unless otherwise agreed upon.
Whoffy Not rated yet
My dog is most cutest dog hav ever seen am short of words he likes eating noddles and drinking milk. Paul (Nigeria)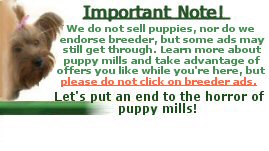 101 reasons to avoid pet store and website puppies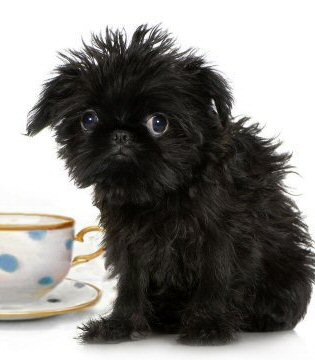 Looking For A Teacup Puppy?
Start HERE First.
Be a DIY Groomer with this Professional Cordless Pet Clipper Kit
But don't forget
ears, nails, teeth and pads.
Clean Go Pet Indoor Potty, Specially scented to encourage use.
Dog Pet Pen Playpen-Comes in lot of sizes and colors
Bear's Stairs Five-Step Pet Stairs in Beige
Pet Stairs Petstairz High Density Foam Pet Step and Pet Stair with Beige Removable and Washable High Curly Pile Shearling Cover for Pets up to 50 Lbs.