Brooke Faulder

Specializing In:
Art That Makes Dog Lovers Smile!
I have always been an animal lover and I've always loved to draw and paint. It was only natural that I would combine the two.

This site was created to feature my artwork, but in the process of developing the pages, I realized that the dogs themselves deserved most of my efforts.

As a person who's witnessed a lot of ill deeds against creatures of all kinds, be it a fish out of water or a dog in a cage, I felt like there was something I could do, with my words... More than I could do with my art.

So, if you're not familiar with a puppy mill or the impact of purchasing a dog from the internet, please read my FAQ page.
If you're currently searching for your next best friend and can't decide on a breed, start here.
My Artwork

I am a completely self taught artist. Most of my paintings have been licensed by commercial companies for use as jigsaw puzzles, note pads, plaques, tiles, greeting cards, etc.
If you're interested in purchasing one of these products, contact me using the form below and I will direct you to the store or website where these items can be purchased.
I also have a home based business where I make and sell my own garden flags, checkbook covers, phone cases, mouse pads and art prints. Check out my ebay store for my best selling items!

A few of my original paintings are now for sale on this site. While most have been sold, I've held onto a few of my favorites! Now available... for a limited time :)

Use the form below if you'd like more information... or just to leave a comment. Thanks for stopping by!
"Yard Sale" By Brooke Faulder. Original Bichon Frise oil painting on 11x14 stretched canvas.
$250




"Pups 4 Adoption"
Original oil painting by Brooke Faulder on 11x14 art panel.
$250.00

"Counting Sheep" By Brooke Faulder. Original Border Collie 11 x 14 oil painting on stretched canvas.
$250




"Christmas Vacation" SOLD You can also contact me to commission a similar painting, or a painting of your own dog!
For more original paintings by Brooke Faulder,
A couple examples of garden flags, checkbook covers, phone cases....
click the links to see more!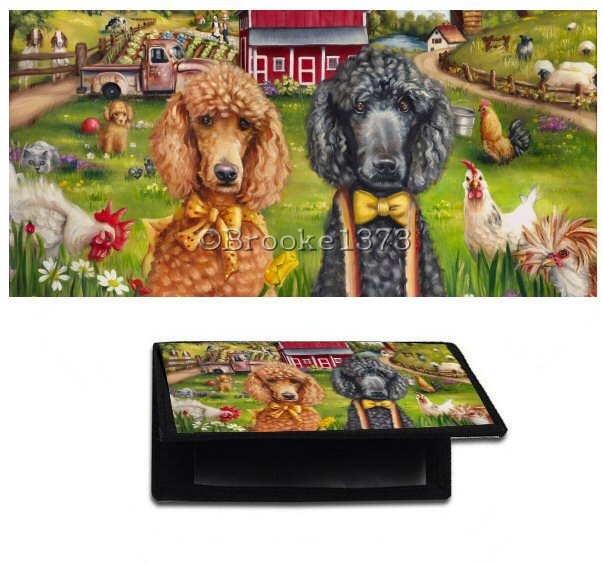 If you're in product development and would like to see more of my images, I'd be happy to hear from you!