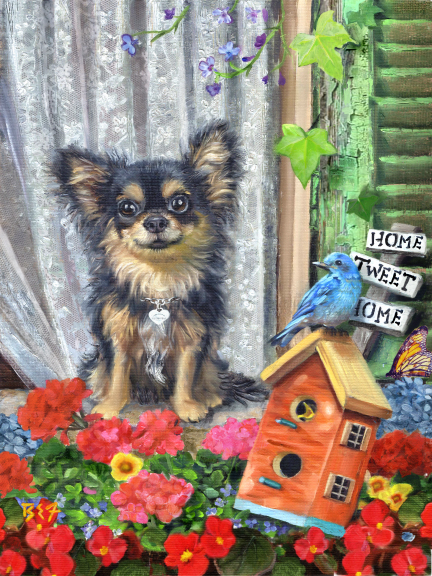 Welcome to the
Home Tweet Home
of small breed dogs
I'm the artist and the creator of this site! My passion for art and dogs has led me to this point and I hope you'll enjoy what you find on the pages here.

I've researched over and over again, every tidbit of information you'll find here. Through interviews with rescue groups, conversations with breed enthusiasts, show dog hobbyists, and friends and breeders, etc., but I go a little further than most sites you'll come across. I didn't copy and paste a bunch of Wikipedia pages. You won't find that anywhere here. I've actually gone to great extents to be sure to cover the important stuff, along with the fun stuff, too!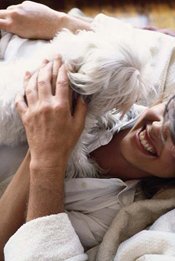 Making dog lovers smile is pretty easy... I mean, I have collected some of the most adorable pictures to include here and I know I spent most of the time building this site with a smile on my own face, but the sad reality is that not everything comes up roses for the dogs themselves.
In many ways the dogs actually suffer because of our love for them.
Every single page of my site will point you to rescue and try to bring awareness to the plight of puppy mill dogs.
Learn more about me, my art, the mission of this site and Rescue Dogs Are Better here.
We also welcome you to contact us if there are any other questions we can answer for you about anything you saw or read on this site.
If you already have a breed in mind, that's great! Start by learning everything you can about how that dog breed will fit into your lifestyle... If you discover it's not a perfect fit, don't worry, there's sure to be a perfect breed for you within the pages of this site. Or check petfinder.com where your future dog might already be waiting!
Otherwise, the table of contents below will get you started... Happy browsing!