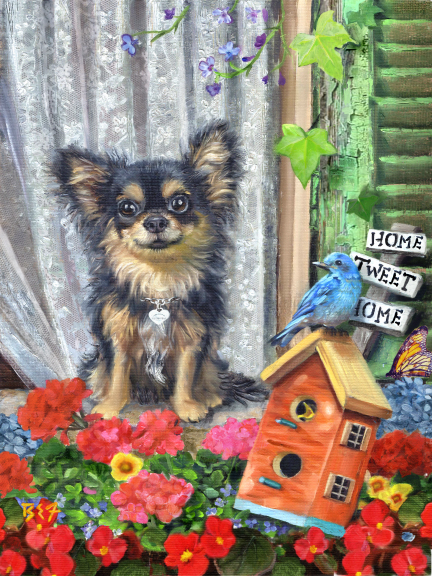 Welcome to the
Home Tweet Home
of small breed dogs
I'm Brooke and my passion for art and dogs has led me to create this online home for small dog information and inspiration. I hope you'll enjoy spending time here!
You'll find tips for choosing, naming, and caring for small breed dogs as well as advantages of rescue and adoption if you're in the market for a new best friend.
Through the years, I've collected all kinds of valuable info through interviews with rescue groups, conversations with breed enthusiasts, and time spent with show dog hobbyists, dog-loving friends, and breeders.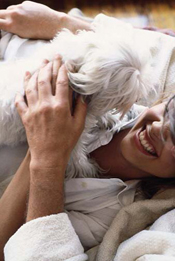 Oh, look! A dog! You know that feeling ♥

So, welcome to my home fellow dog lovers. Come in. Stay a while. Enjoy! And please,
take a moment to peruse this artist's small dog-themed creations. I'm PAWSitive that
it will give you a glimpse into why I love these tiny fur babies so much!
You can also learn more about me, my art, the mission of this site and Rescue Dogs Are Better here.
Finding the perfect dog breed can be both a challenge and a walk in the park, depending on your specific needs.
If you're here to research a breed and find the perfect dog for you, this complete list of all small breed dogs, with the exception of a few rare breeds will get you on your way.
If you already have a breed in mind, that's great! Start by learning everything you can about how that dog breed will fit into your lifestyle... If you discover it's not a perfect fit, don't worry, there's sure to be a perfect breed for you within the pages of this site. Or check petfinder.com where your future dog might already be waiting!
Otherwise, the table of contents below will get you started... Happy browsing!