Bichon Frise Pictures
Welcome to our Bichon Frise pictures page!


If you're thinking of making a Bichon Frise a part of your family, first enjoy a few Bichon Frise pictures that we found while searching for Bichons in need of rescue! Yes, that's right, most of the dogs on this page lost their homes, through NO FAULT OF THEIR OWN... and may still be looking. If they are, I've pasted a link to how you can find them.

The second thing you can do if you're considering making a Bichon Frise a part of your family is check Petfinder.com. It's a great place to start!

---
This girl has been adopted, YAY!!! But can you believe that this baby was ever homeless? Maybe her owner died. Perhaps she was the victim of a move, a new job or perhaps pushed out when a new child was born.
Dogs lose their homes for some of the saddest reasons...
These dogs have also been adopted... (happy dance)!!!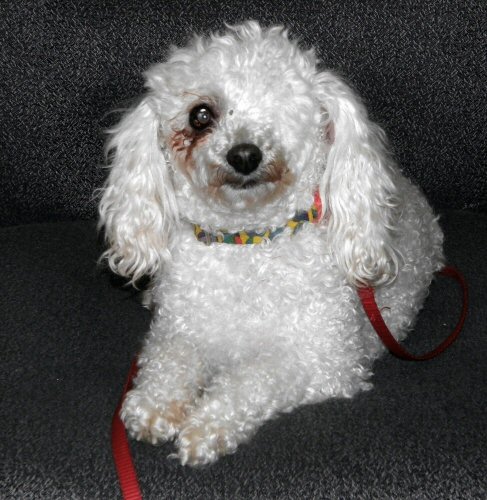 Annie Brown had her left eye removed due to glaucoma that did not respond to medication. She lived a full and happy life with her remaining eye, especially once she finally became part of a loving a family!
More Bichon Frise Pictures Below,
But...
If you happen to be looking for
ORIGINAL BICHON FRISE ART...

One top of being a dog lover, I'm also an artist. I've painted several bichons and many of my paintings have been licensed by commercial companies for the purpose of puzzles, flags, checkbook covers and more.
Here are some of the garden flags featuring the Bichon Frise and more that were made from my own original paintings!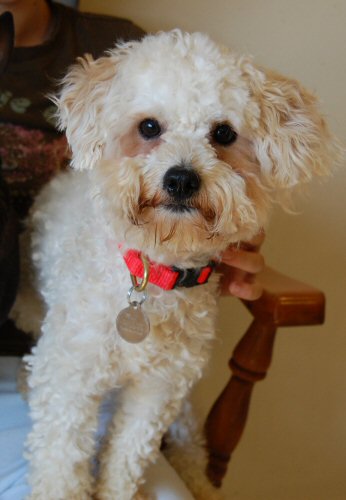 Beverly was a puppy mill survivor. She lived most of her life in a cage where she was used only for profit and rarely shown kindness. Despite her tragic start, Beverly made a full recovery and transitioned perfectly from breeding dog to pet. Bless the hearts of those who rescued her and gave her a second chance.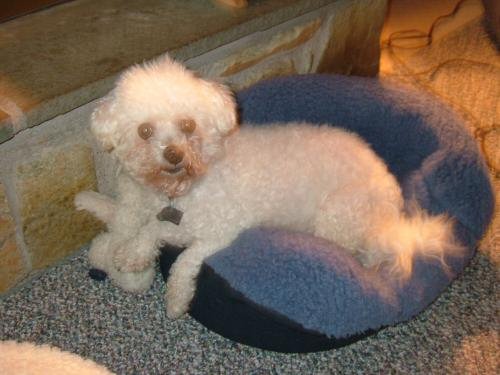 Puff was already an elderly girl when her owner turned her over to rescue. Can you imagine why anyone would ever do such a thing? I certainly hope Puff's next owner cherished her for her remaining years.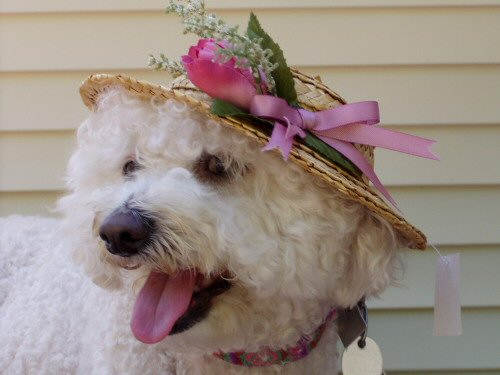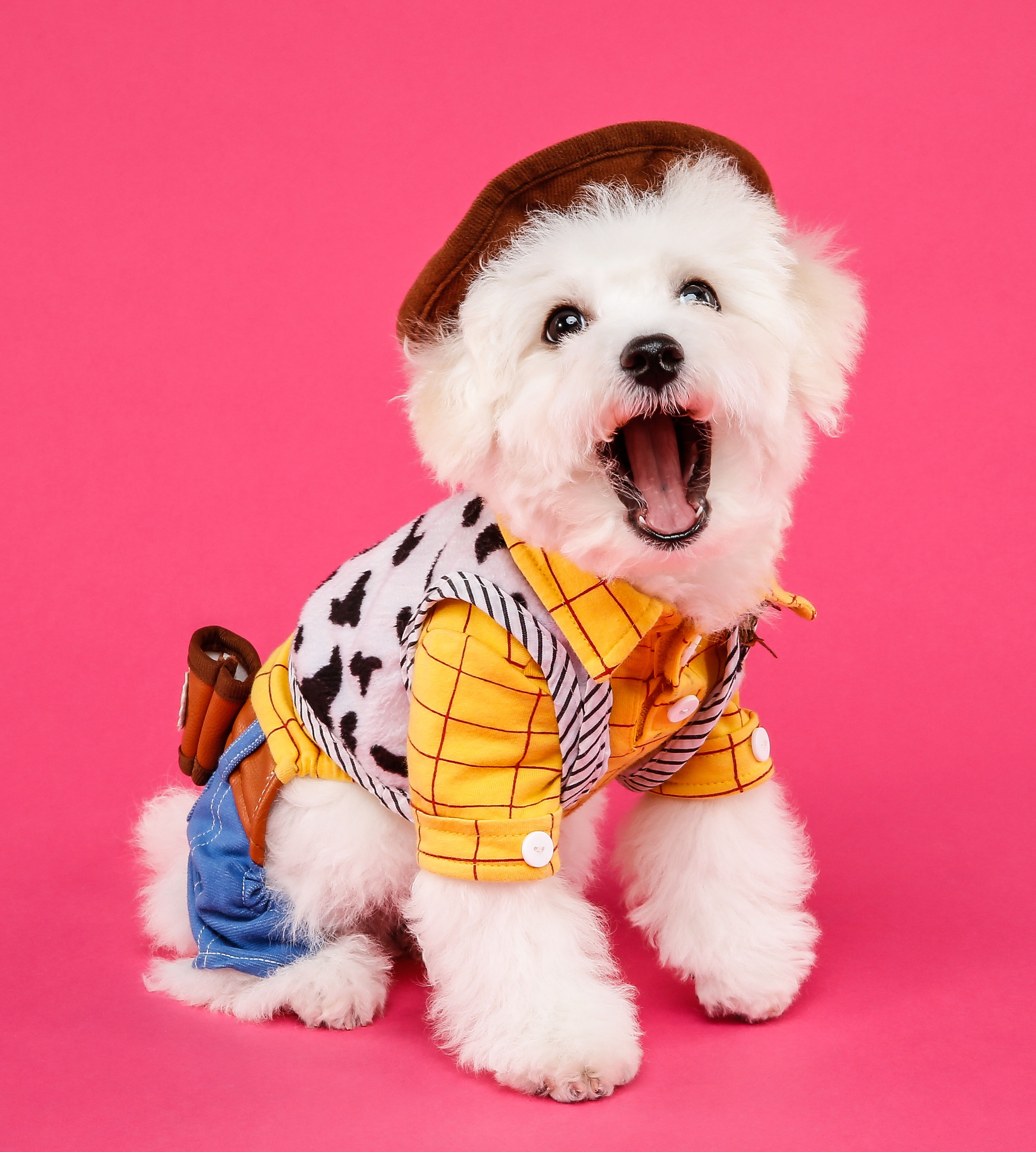 Image by
jelly kim
from
Pixabay
---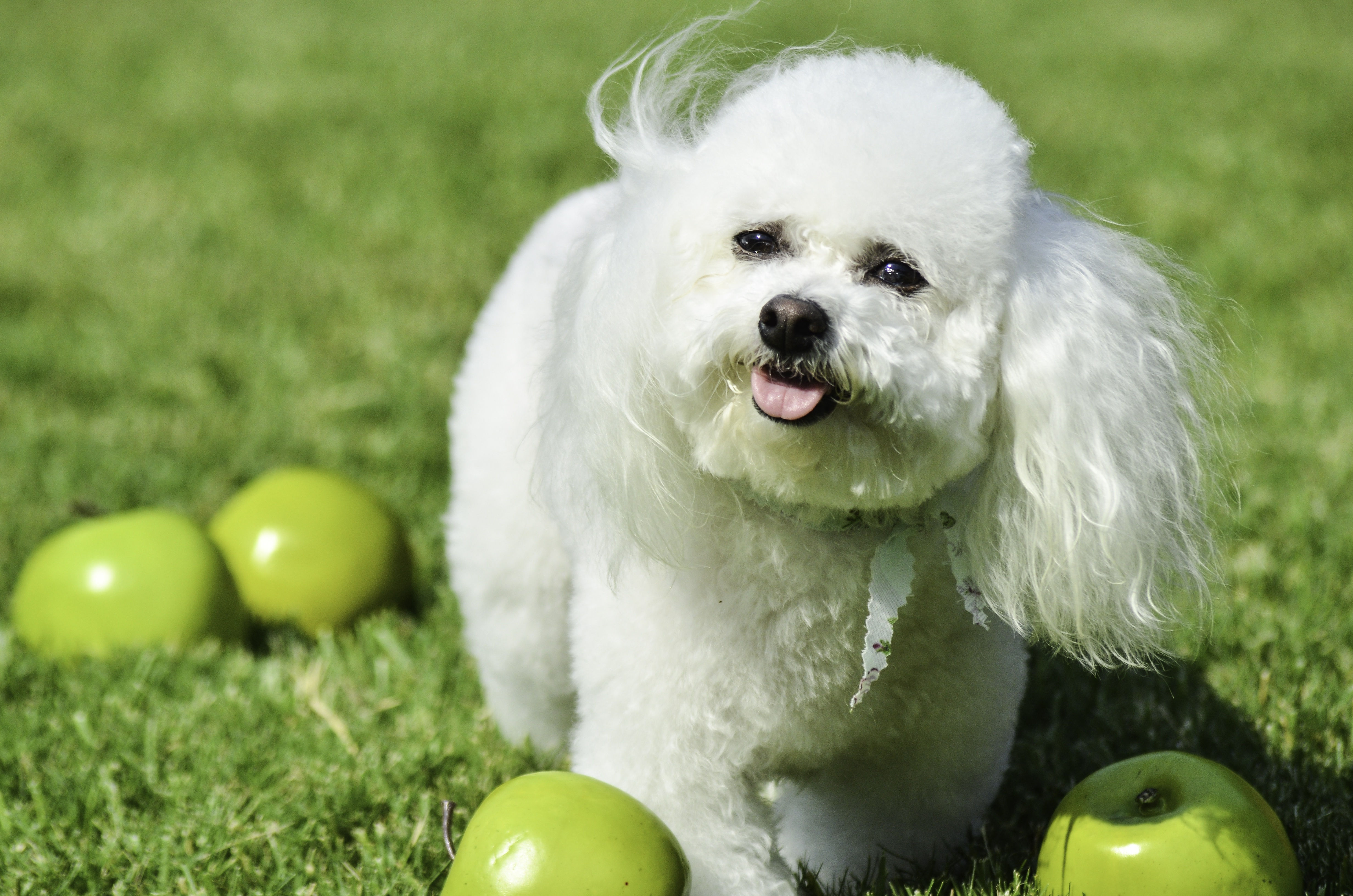 Image by
Joyce McCombs
from
Pixabay
---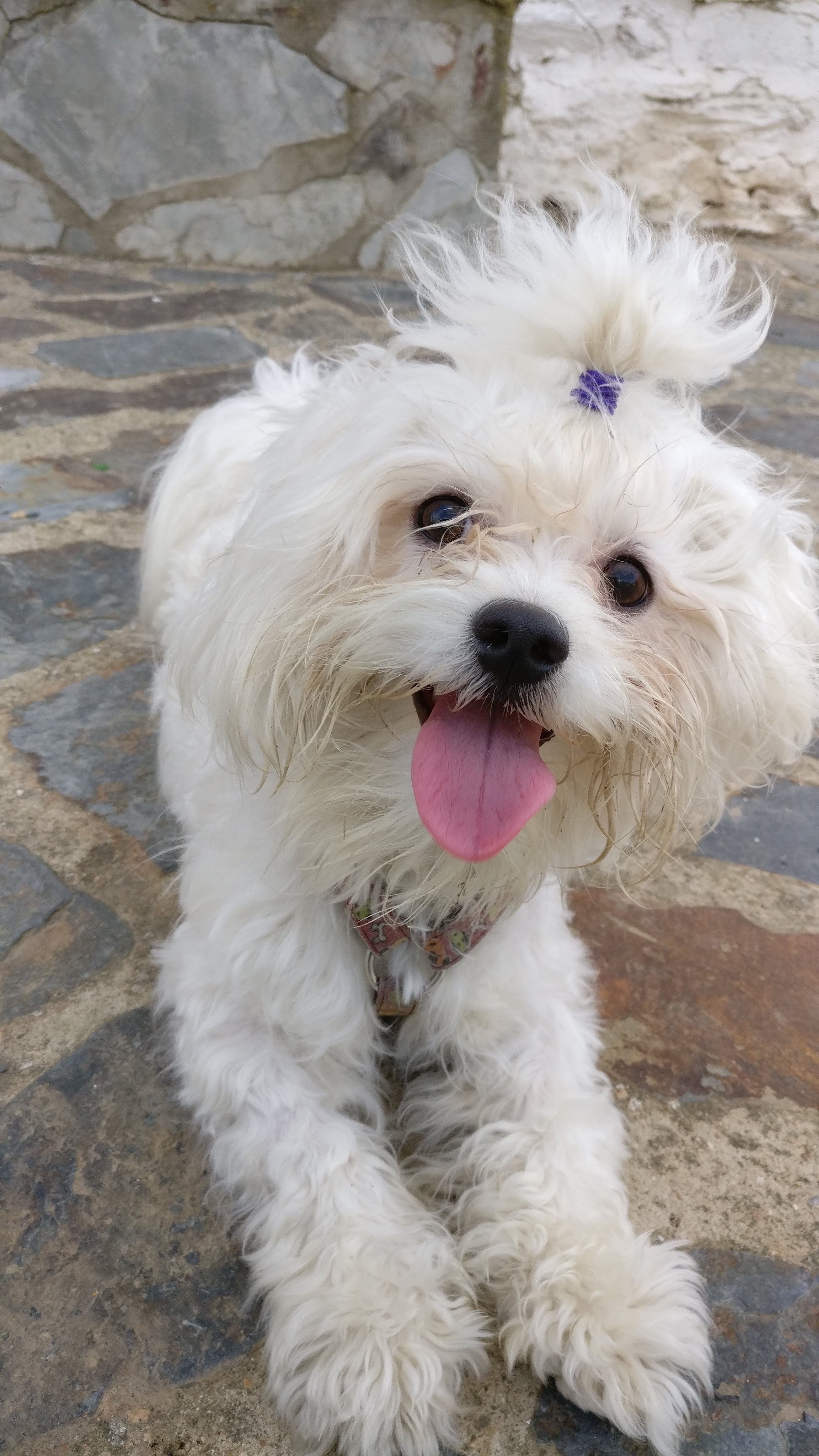 Image by
Alicia Cortés
from
Pixabay
If you're interested in helping to further the cause of Bichon Frise Rescue, they are always in need of foster parents and donations. Find a Bichon Frise Rescue near you by typing "bichon rescue" along with your state into your favorite search engine.
| | |
| --- | --- |
| Bichon Frise garden flag Dog art by Brooke Faulder Rescuedogsarebetter garden flags | $19.99 |
When I built this site... I did so to promote rescue as my main objective. Along the way, I made it my second mission to be as thorough as possible on the breed pages to help you make the most informed decision.
so, while you're here, check out our 
 Bichon Frise Breed information page
to see even more Bichon Frise pictures!
While you're there, get answers to many other Bichon Frise questions. Possibly questions you never even thought to ask!
Help us grow our site!
Submit your own Bichon Frise Pictures!
If you feel like I've left something out, please let me know! Use the contact link to send me a message.
THANKS FOR STOPPING BY!

Dont' leave yet, don't forget to check out garden flags!
They make great gifts!

Learn more about me, my art and mission and Rescue Dogs are Better here!