Lhasa Apso Pictures
Welcome to our Lhasa Apso pictures page!


Some of our picture pages feature adoptable dogs, lhasas and other breeds. If you would like to submit a dog available for adoption and if you have a website and a photo of that dog. We'd love to display it on the pages of our site. Use the submission form on our Pictures Page.

Some of the pictures below feature adoptable dogs. If the dog you click on is no longer available, we hope that you will keep searching. No matter what state or country you happen to live in, there is a Bichon Frise rescue closer than you think.
Please consider opening your heart to a dog who needs you... and never, ever purchase a puppy from a pet store. Learn why (after viewing the pictures below) by reading our FAQ page.
---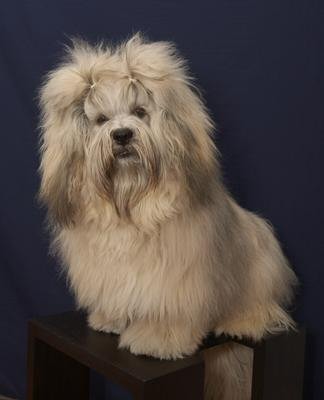 My name is Rocky. I am loved by Dalia and live in New York City. I'll turn 2 on October 17th and my mommy says I'm a funny, funny dog!






UPDATE! Adopted!

Scrappy Doo is a 3-4 year old male gold and white parti color Lhasa Apso and IS WAITING ON A LOVING FOREVER HOME! Can you believe this gorgeous boy is adoptable!?! He became adoptable when his military owners could no longer care for him. He is a very outgoing little fellow once he gets to know you. He will be adopted as a team with his sister, Daphne. Her picture is below.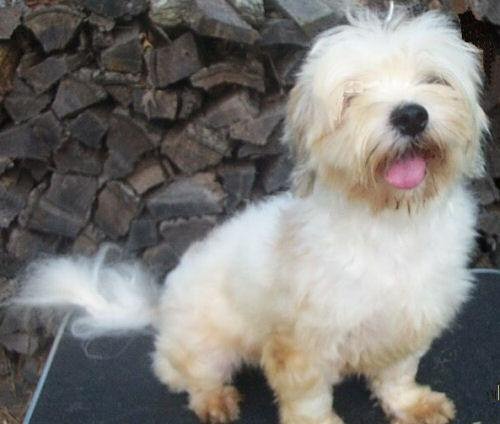 UPDATE! Adopted!
This is Daphne. She needs to stay with her brother Scrappy Doo, who we're sure she must be very attached to. They are both ready for a new home, vet checked, dewormed, heartworm tested negative and currently on preventative. They are and will be up to date on shots, altered, groomed, and microchipped when you decide to make them a part of your family.




If you're interested in helping to further the cause of Lhasa Apso Rescue, they are always in need of foster parents and donations. Find a Rescue group near you by typing "Lhasa Apso Rescue" along with your state into your favorite search engine.
Learn all there is to know about Lhasas by checking out our Breed information page and see more Lhasa Apso pictures. We can help you decide if this is the breed that will fit in well with your family and your lifestyle.